Permanent Exhibitions
The Age of the Naniwa palace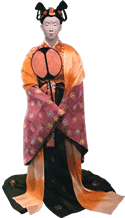 Court Lady:
"I am an Imperial Retainer.
I will guide you through the palace
and show you points of interest."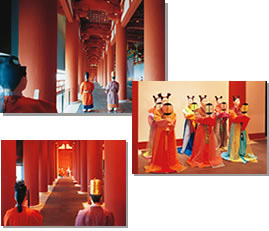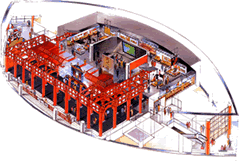 From the Entrance Hall, take the elevator to the 10th Floor.
There, you will be greeted by a partial reconstruction of the Daikokuden of the Nara Period Naniwa Palace.
Here life-size replicas of the vermillion-painted pillars 70cm in diameter surround mannequins in period court dress and numerous videos depicting ancient court life.